MALAYSIA'S BENCHMARK
SUPPLY CHAIN HUB
Bandar Bukit Raja Industrial Gateway is Malaysia's state-of-the-art, build-to-suit supply chain hub customised facilities to optimise your supply chain. It is the brainchild of Malaysia's leading property developer, Sime Darby Property, global infrastructure provider, Mitsui & Co. and comprehensive property developer and operator, Mitsubishi Estate.
Spread across 50 acres of prime land in a disaster-free location, Bandar Bukit Raja Industrial Gateway is Malaysia's benchmark logistics hub for today & tomorrow.
Financing and building your own warehouse is time consuming and cost-prohibitive.
Instead, benefit from operational scalability, faster speed to market, improved safety and
security (state-of-the-art fire-fighting systems) and reduced capital and operational
expenditure.
Bandar Bukit Raja Industrial Gateway offers you :

True flexibility in form, shape & size.
Whether you're operating a conventional supply chain, cold chain or ecommerce logistics, Bandar Bukit Raja Industrial Gateway offers you customised, purpose-built solutions to meet your specific needs – fuelling business growth.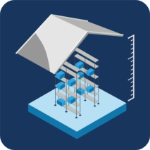 12.0 metres Minimum Clear Height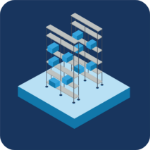 2.5-3.0 MT/sqm of Floor Loading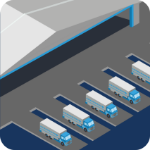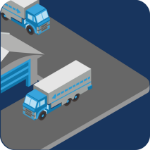 Driveways & Vehicular Circulation - Designed for Efficiency and Maximum Maneuvering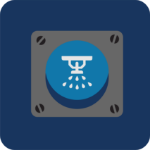 Early Suppression Fast Response ("ESFR") Fire Sprinkler Systems - Highly Effective in Firefighting Protection
STRATEGIC
POSITIONING
WITHIN SELANGOR
Located within Selangor – Malaysia's most industrialised and developed state, Bandar Bukit Raja Industrial Gateway benefits from being strategically placed within the nation's manufacturing and economic heartland with excellent business infrastructure and accessibility, a dynamic, educated workface and strong growth.
Selangor alone contibuted 23% of Malaysia's GDP in 2017

Established supply chain ecosystem
Located close to top manufacturing logistic key players which offer an extensive array of thriving logistic
and supply chain services
EXCELLENT CONNECTIVITY AND ACCESSIBILITY
Whether by road, rail, air or sea, Bandar Bukit Raja Industrial Gateway enjoys unfettered connectivity and accessibility. Enjoy greater flexibility for seamless movement of goods or people – both locally and internationally.
Excellent access to vital maritime ports, major highways and international airports :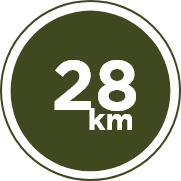 to Malaysia's largest west coast ports – Port Klang (11,978,466 TEUs in 2017), Westport (9.02 million TEUs in 2017) and Northport (dedicated halal hub).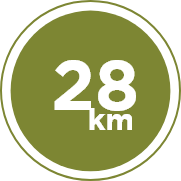 from Sultan Abdul Aziz Shah Airport (Subang International Airport) providing easy travel access to East Malaysia and South East Asia.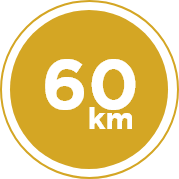 from Kuala Lumpur International Airport ("KLIA"), the world's 23rd busiest airport.
Close proximity to major administration,
population and business centres :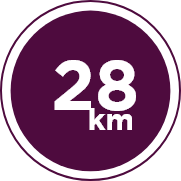 to Klang town – the royal city and home to Malaysia's largest maritime west coast ports.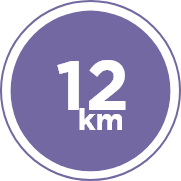 to Shah Alam, Selangor State capital and administration centre. (population: 650,000)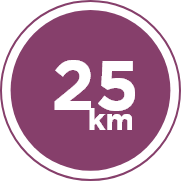 to fast-growing satellite city, Subang Jaya. Malaysia's 5th largest town (estimated population 1.7 million).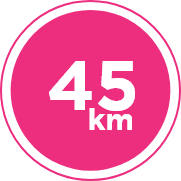 from capital city, Kuala Lumpur – the business heart of Malaysia and home to 7 million people (Greater Kuala Lumpur).
CONVENIENTLY LINKED TO WEST COAST EXPRESSWAY (WCE)
Bandar Bukit Raja Industrial Gateway provides easy access to the West Coast Expressway, an expressway spanning from Banting to Taiping, that is built to ease the interstate connectivity and provide supply chain operators with the best alternative route.
A NEW DAWN OF
UNBRIDLED POTENTIAL
Bandar Bukit Raja Industrial Gateway also benefits from the integrated Bandar Bukit Raja ("BRR") masterplan. With its large 48% industrial area, the BBR masterplan (to be developed in phases) transforms Bandar Bukit Raja into Selangor's most dynamic and vibrant industrial growth engine for unparalleled economic growth.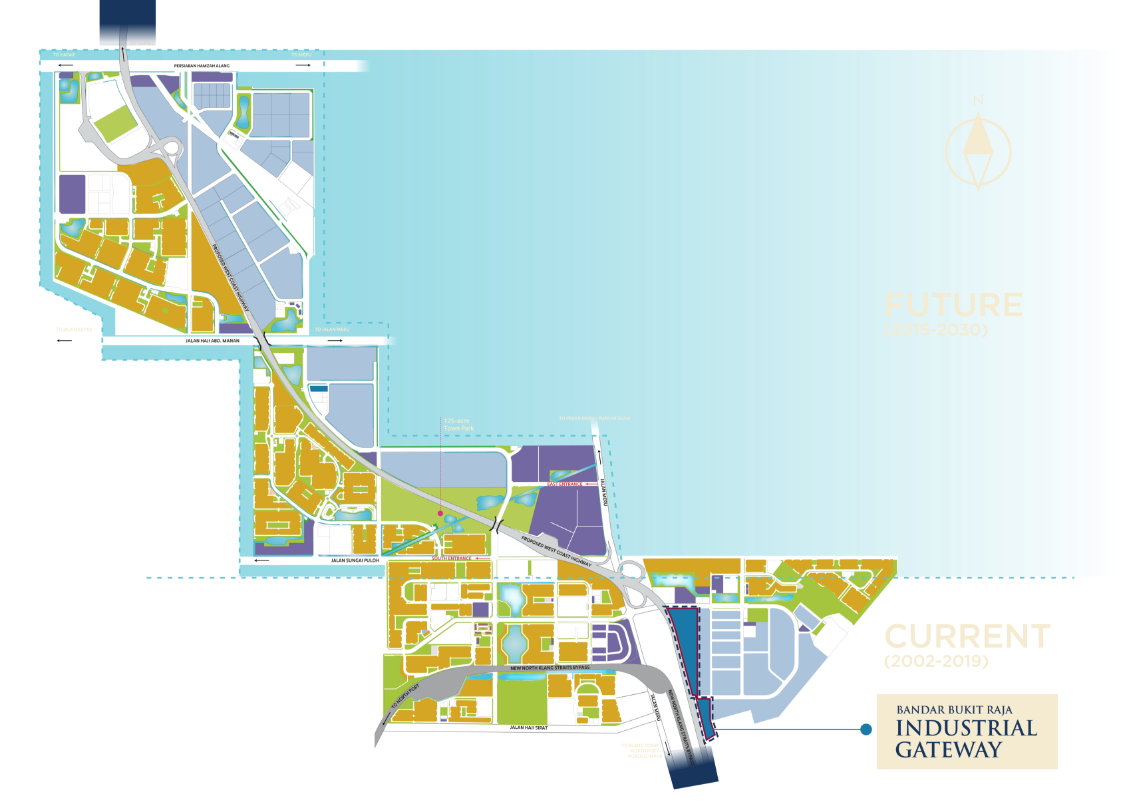 industrial area
(868.79 acres)

commercial land
(292.63 acres)